I watched this movie,How to steal a million yesterday! Celebrating my weekend.And I am sure I chose the best way to celebrate.Lovely movie.
This movie is directed by William Wyler,the guy who directed Roman Holiday.This movie was supposed to be a 'sequel-types' to Roman Holiday.And Gregory Peck was to play the lead.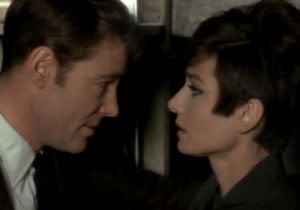 Peter'O Toole & Audrey Hepburn
Audrey Hepburn and Peter'O Toole have done a fantastic job.This movie's highlight is,it has very simple dialogues but believe me,beautiful ones.The chemistry between them is really really cute.Both of them STEAL the show.